It's the beginning of the month again and time once more to report on the progress towards FI.
Why am I doing this? Well, putting these up for all to see creates a sense of accountability. I find myself scrutinizing my numbers a lot more objectively than if I were to just let them sit all pretty in my spreadsheet based on my initial assumptions. For example, while doing the FI projection for this month's report, I realized that I did not factor in inflation in last month's estimates. Doing so would alter the age which my financial independence would be achieved under the current circumstances!
Also, should I take my average expenses since I started tracking them, or should I take the average for the year-to-date? Taking the average from the beginning dampens the effects of any lifestyle inflation or deflation. This goes for average passive income as well. It just doesn't make sense to average out the increasing passive income with the minis-cue amounts generated in the beginning! The same goes for average total income. Whatever it is, going by Year-To-Date (YTD) gives the best reflections of the current year's performance to date!
These new discoveries changed the way I initially did my estimations and calculations. If you're going this road, I strongly encourage you to put it up in a blog for personal accountability and discovery.
Alright then, on to the numbers!
Key Statistics
| | June 2017 | Variance | Average YTD | Variance |
| --- | --- | --- | --- | --- |
| Net Worth: | $76,572.25 | +6.19% | - | - |
| Savings Rate: | 69.32% | -0.65% | 46.57% | - |
| Latest Total Expense: | $2,997.07 | +2.21% | $3,836.37 | - |
| Actual Return: | 3.88% | +0.08% | - | - |
| I can stop working for: | 26 months | - | 20 months | - |
| Passive Income: | $263.73 | - | $161.95 | - |
| F.I Ratio: | 8.80% | - | 4.22% | - |
This month, I'm introducing 2 more variables:
Passive Income
F.I Ratio
The first variable is pretty self explanatory, which includes income from interests, dividends or other income from side hustles that do not require me to be actively doing anything.
F.I Ratio or Financial Independence Ratio is the passive income as a percentage of my expenses. Currently, it's abysmal to say the least, but when this hits 100% or beyond, that's when the champagne popping begins! However, for now, let it sink in. Sometimes I wonder if I'm in too deep playing defense.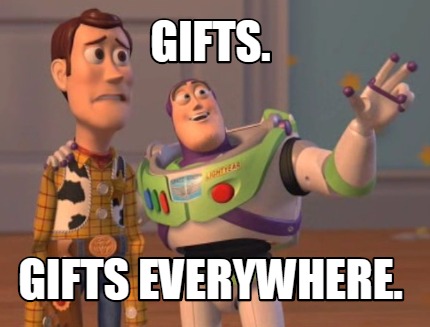 Overall, the numbers look pretty healthy for June. Still not hitting 70% savings rate yet as this had been a month of giving with:
My dad's birthday
Father's day
My trip back to Taiwan to visit Mrs Life CEO's family and friends.
All coming out from my Gift Fund, which has already dipped slightly into negative territory (-$98.60).
On the YTD outlook, things don't look as good as I'm still reeling from the insurance payment in March. With a below 50% savings rate based on average YTD income and expenses. F.I. ratio is beyond abysmal.
So how's the overall net worth and savings rate looking like compared to the previous months?
Not too bad, but that dent in March sure is difficult to mend, dragging down the YTD average savings rate. The thing is, this will continue annually for the next 17 years.
Net Worth Mileage
As mentioned earlier, I've factored inflation into my mileage calculations. The latest inflation for Singapore is at 1.4% 1As of May 2017, so that's what we'll be assuming for the remainder of this year and beyond.

source: tradingeconomics.com
Compared with last month's estimate, which used average expenses since Jul 2016, taking the average expenses YTD means higher expenses overall, given less time to even out the dent in March.
With the latest net worth, coupled with inflation and returns of 3.88% p.a., I'll still stay afloat for 20 months if I were to lose my job tomorrow. This was the same estimate I had for last month, without factoring inflation. #RunningOnTheSpot
Of course, if I were to assume the actual expenses in June, I will be able to last 26 months under similar assumptions2Not shown in graph.
Expense Distribution
Can I do better?
Honestly, this June was considered a heavier-than-usual spending month, with the gift giving spree mentioned above. Other additional spending factors included:
June was the month that I started taking over the utilities bill from my parents
Town council increased garbage collection fees 3

From $69.50 to $75.00

Expenses spent on buying extra checked-in luggage and exchange of Taiwan currency for our trip 4

Budget air tickets were bought long ago

Extra spend on groceries as parents went on an overseas birthday celebratory trip for a week
I'm actually pretty amazed that June's saving rate only dipped 0.65% when compared with the previous month.
The Road to F.I.
The chart below has been revamped to make it clearer. Just look for the point when the first point on the green line goes above the corresponding point on the red line.
At this point, due to the extremely low amount of interest earned, the scale for the line charts are on the right axis, whereas the scale for the area charts are on the left.
From the looks of it, I'll be 57 by the time I'm F.I.
That's 4 years longer from last month's estimate, which did not take into account inflation, and assuming a lower average expense figure.
There's plenty of room for improvement. I would need to maintain the high savings rate for the rest of the year, or deploy more of my cash into higher yielding investments to raise my average returns.
However, these are uncertain times. North Korea's nuclear capabilities, Trump as the US president, the South China Sea debacle, yet the market is at its all time high. I find it difficult to put more into stocks and its times like these, that I'm glad to have a permanent portfolio. I don't want to have an empty war chest if the market indeed does go to hell. It's a struggle, especially looking at the last chart.
That's why I'm eyeing my variable portfolio right now, which is mostly invested in REITs. My intent is for my permanent portfolio to hit $100K and stop contributing to it monthly and simply do rebalancing when the time calls for it. The additional funds meant for the permanent portfolio will flow into my variable portfolio. The assumption of course, is that yields from REIT investments will be higher and pull up the overall actual returns.
Guess I'll ponder about this in July.
| | | |
| --- | --- | --- |
| 1. | ↑ | As of May 2017 |
| 2. | ↑ | Not shown in graph |
| 3. | ↑ | From $69.50 to $75.00 |
| 4. | ↑ | Budget air tickets were bought long ago |